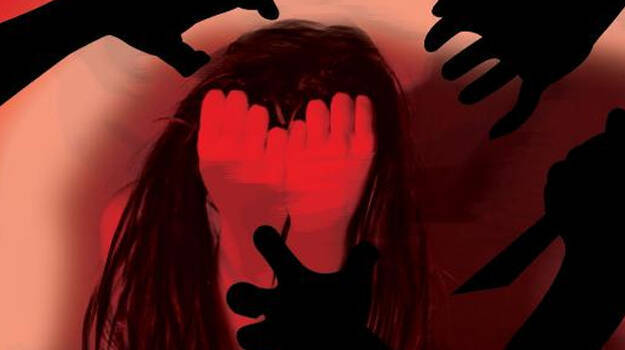 THIRUVANANTHAPURAM: A woman was gang-raped by her husband and friends after giving her liquor forcibly at Puthukurichi in the capital city. Four including her husband have been taken into custody by the Kadinamkulam police. The woman is still under the influence of alcohol and has been shifted to taluk hospital at Chirayinkeezh. The incident happened last night.
She was staying with her husband at Pothencode. Her husband took her and their child to the beach at Puthukurichi Thursday evening. They went to her husband's friend's house from there. All the men started consuming liquor. Her husband's friends gave her liquor forcibly and then gang-raped her. When she regained strength, she took the child and ran out of the house. She stopped a car on the road and requested help. The car dropped her at her house and informed the police. The Kadinamkulam police reached her house and shifted her to the hospital. Her husband has been taken into custody.
The hospital authorities said the woman was brutally attacked. Police said they would record her statements after her condition improves. Only after that, the arrest will be recorded.