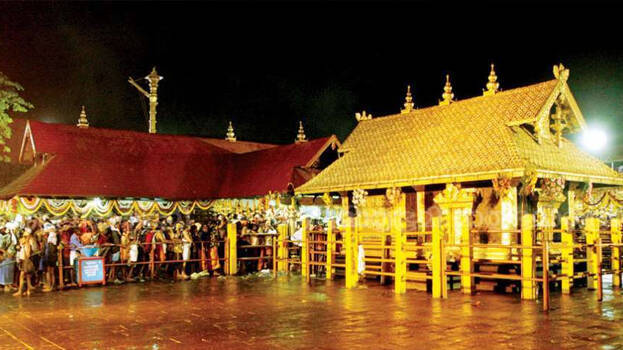 THIRUVANANTHAPURAM: An Inquiry Commission report says that a corruption to the tune of Rs One crore 81 lakh was perpetrated while buying utensils for Sabarimala temple.

The report pertains to the inquiry conducted by Adv Cherunniyur P Sasidharan Nair into the irregularities that allegedly happened while former Travancore Devaswom Board secretary V S Jayakumar had been Sabarimala Devaswom Executive Officer during 2914-2015 and later when he was Devaswom secretary.

Out of the eight corruption charges, seven were found to be true by the Inquiry Commission. One of the findings was that Jayakumar presented a fake bill of Rs 1,81,89490 in the name of buying new utesnils even where there was a huge pile of unused utensils inside the Sabarimala temple.

The documents regarding this deal were found to have been hidden and the related files were found to have been destroyed. It was also found that contractors were given money without following formal procedures.

Meanwhile, V S Jayakumar has said that the allegation and Commission report are baseless and politically-motivated.