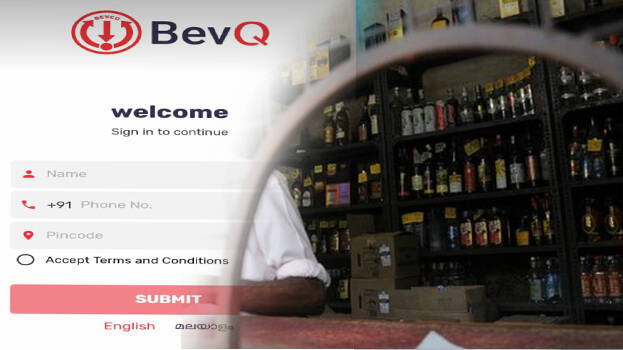 THIRUVANANTHAPURAM: Consumerfed has pointed in the letter given to the government that they cannot go forward with the 'Bev Q' app. Consumerfed firms including Triveni are running with the income obtained from liquor outlets. Before the execution of BEV Q, the daily sales of Consumerfed was at an average of Rs 6 crore, but now it has come down to an average of 2.5 crore. With the influx of the app, coupon to the outlet has dropped significantly and liquor sales have fallen.
Most of the shops run by consumerfed don't receive 400 tokens per day. The token availability in shops in Idukki has been greatly reduced. The consumerfed has 36 liquor shops and three beer parlours. Firms including Triveni coming under the Consumerfed functions with the money from liquor business.
The sale of beer has come down to 30,000 from one lakh. Soon after this, the Consumerfed wrote to the government stating that they cannot go forward with the app. BEVCO had earlier informed that if the app continues like this, the liquor shops will have to be closed.