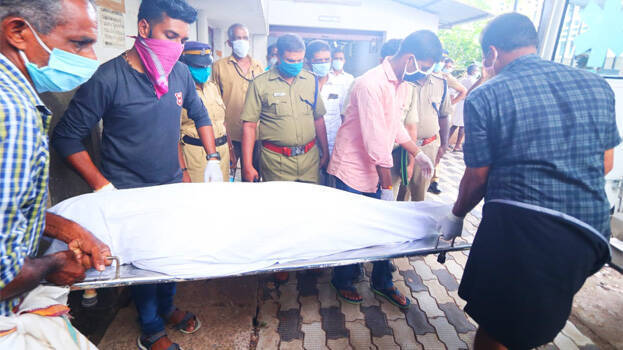 KANJIRAPALLY: Relatives of Anju Shaji, who committed suicide following allegation of copying, squatted on the road and protested. They sat on the road leading to her house and stated protests.
They protested on the road for nearly an hour with the body. Many including MLA P C George and Kanjirapally DySP reached the spot and spoke to the relatives. George said that he will request the chief minister to entrust a special team to probe the death of Anju. George promised to make arrangements for the family to meet the chief minister. The relatives withdrew from the protests following conciliatory talks.
After an hour of protests, the ambulance reached home with the body. The girl's mother had not seen the body of the girl. The body will be kept in the house for an hour and then will be cremated.
Seeing the body of her daughter, her mother collapsed. She was later shifted to the hospital.