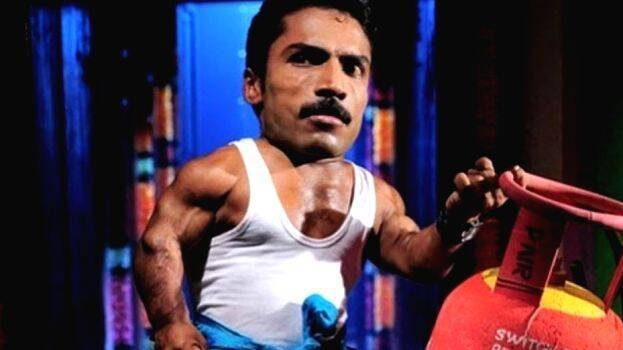 Ever since the announcement of lockdown, social media has been brimming with challenges. Most stars have been throwing down some challenge or other to others.

Now actor Guinness Pakru has come out with a challenge. "Can you lift it like this? How is it if I challenge Abookka?" is the caption given below the post of his interesting photo of lifting an LPG cylinder with a finger.

Abookka is Abu Salim, a Malayalam actor and body-builder. Many of Pakru fans have responded thus to the FB post.
"We don't think he can do it… only bro you can do it…"; "Mister Universe you may lift the cylinder but not this mind…" say some interesting comments.

Guinness Pakru usually shares the post on home matters and Covid awareness campaign. The photo used by Pakru is the still from the film Swantham Bharya Sindabad in which he has played the hero.