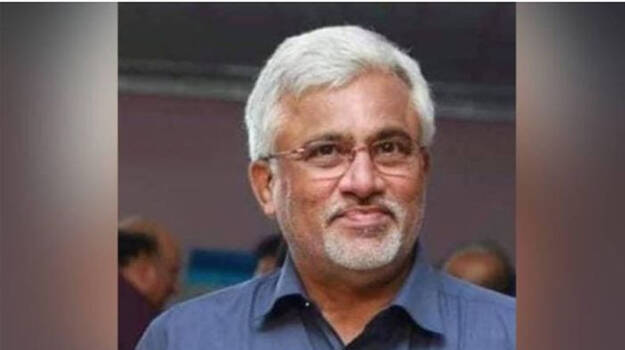 THIRUVANANTHAPURAM: Latest report claims that police suspect foul play in the death of former Kerala cricketer Jayamohan Thampi who was found dead in his home in Manacaud on Monday. Following this, Thampi's son Ashwin has been taken into custody.
It is learnt Thampi's death was caused by a deep wound on his forehead. According to police, Ashwin might have pushed Thampi down from the first floor after the two got involved in a drunken brawl. Sources also suggested that Ashwin had seized his father's ATM card after confirming his death. A neighbour of Thampi has also been taken into custody in connection with the incident.
It must be noted that Thampi's body was found in the house number after his tenants noticed a foul odour coming out of the house since the morning, The police said the dead body was three days old and in a decomposed state.