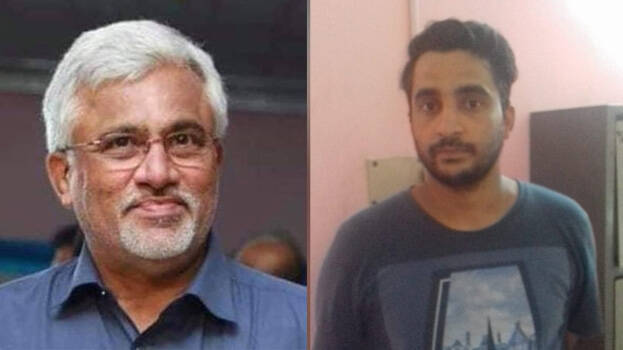 THIRUVANANTHAPURAM: Police Wednesday said former Ranji player Jayamohan Thampy was killed on Saturday night. It is believed that a dispute over money led to the murder. Thiruvananthapuram Fort circle inspector Biju told reporters that Thampy's son Ashwin and his friend Sathy are being questioned.
Ashwin arrested has confessed to have killed his father. Ashwin said that he can't remember anything as he was so drunk. His friend who is in custody is not an eye-witness to the incident. Some of their neighbours and friends used to visit the house, the circle inspector said.
In the meanwhile, the maids of the house said regular fights were witnessed in the house in the past one and a half years. Ashwin who reached the state from Kuwait was using Thampy's credit cards and ATMs. There are regular fights between the two on spending money.
Kudumbashree worker who came to collect the waste and the tenants of the first floor saw the body of Jayamohan on Monday. They said they saw Jayamohan on Friday and Saturday. However, there was no response when she came to collect the waste on Monday. Not only that a foul smell emanated from the house. She soon informed the occupants of the first floor. Jayamohan was found lying dead when they opened the window and examined. Post mortem report said head injuries is the reason for the death. In addition to that, there were injuries on his forehead and nose.