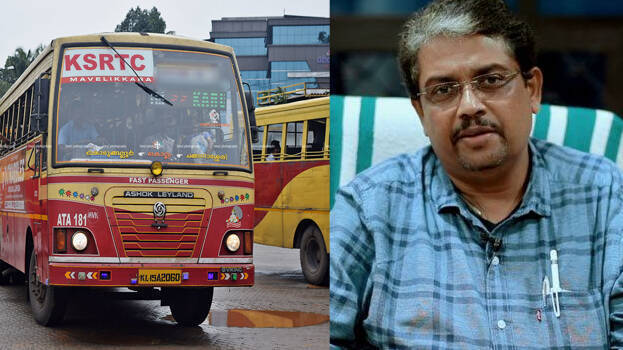 THIRUVANANTHAPURAM: The state government has decided to make Biju Prabhakar, the managing director of KSRTC. The decision was taken at the cabinet meet convened here today. Biju Prabhakar, who is social justice department secretary, is given additional charge of KSRTC.
Jyothilal will take charge as KSRTC chairman. Biju Prabhakar is replacing M P Dinesan who resigned from the post. Dinesan had informed the government that he is resigning due to personal reasons.
When Tomin J Thachankary was shifted from the post, Biju Prabhakar's name was heard. It is heard that employees union of KSRTC had agreed to the name of Biju Prabhakar. The union had also proposed the name of A Hemachandran who retired from service as fire force chief. M Rajamanickyam had also served in the post.
The cabinet also approved alignment changed of Thiruvananthapuram-Kasargod high speed rail project. The cabinet decided to take further proceedings. The cabinet also decided to continue strict restrictions to avoid community transmission.