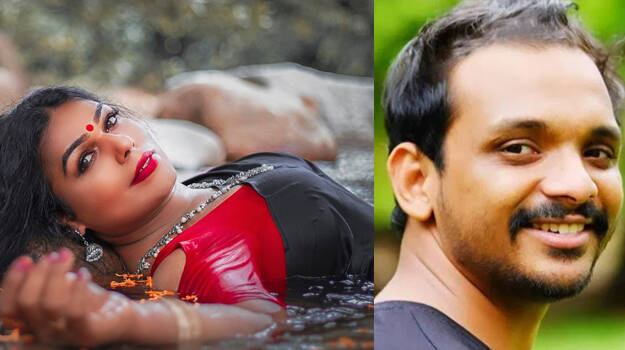 Prominent makeup artist and trans woman Seema Vineeth has accused actress Maala Parvathy's son of sexual harassment. Taking it to social media, Seema wrote that Parvathy's son Ananthakrishnan had sent her offensive text messages and images through social media. Seema has also posted the screenshots of the messages sent by Ananthakrishnan.
According to Seema, Ananthakrishnan had been sending her offensive and explicit messages from 2017. 'You've grown up, Maala Parvathy but you've failed to raise your son to be a good person. While checking the unread messages, I found out these explicit messages sent by Parvathy's son. It is shocking to find that these messages came from the son of a person who is known to have raised her voice for the freedom of women and against male chauvinism within the film industry,' she wrote.
Seema later posted another message stating that Parvathy had called her and apologised to her after coming to know about the incident. 'I respect you and you've contacted me and apologised to me yesterday. However, you are not the one who should be apologising to me. It is your son who had done the mistake and that mistake is not something that can be settled through a mere apology. By sending such explicit messages Ananthakrishnan has not only insulted me but also my gender. If I hide your son's mistake from the public, it will be like surrendering my self-esteem and ideals in front of fame. He shouldn't repeat this to anyone,' she added.

Meanwhile, Maala Parvathy has reacted to Seema's accusations on Facebook. 'I had contacted Seema soon after coming across her Facebook post. I had asked her about the incident and expressed my apologies both as a mother and as a woman. I had also asked her to move legally. However, later I received a voice note stating that the matter would not get settled unless a compensation is paid. Since then, I've not responded regarding this issue. Today morning, Seema had come live on Facebook and posted the screenshots of the messages sent by my son. My son is 27 years old and is a free individual. I am sure that he will be ready to take up the responsibility if any arbitrary interference took place,' she wrote on her Facebook page.