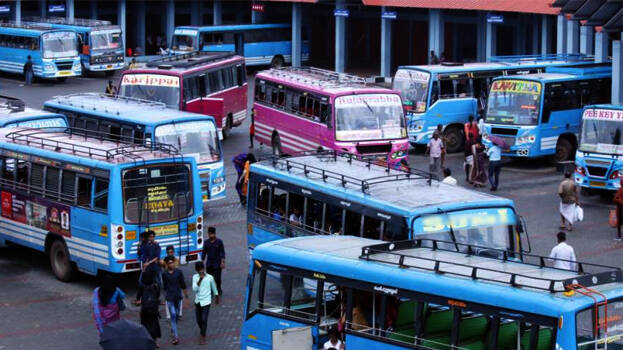 THIRUVANANTHAPURAM: The Kerala government on Thursday filed an appeal before the High Court challenging a single-judge bench's stay on a government order seeking to cancel the hike in bus fares in the wake of the Covid crisis. The appeal will be considered by the court on Friday. The government in its appeal said that that the bus owners in the state are not facing any financial liabilities at the present as it had revoked their taxes for three months.
According to the state government, Justice Ramachandran committee is studying the matter of hike in bus fares. It also states that as per the Motor Vehicle Act, the state government has the authority to make decisions on ticket rates.
The bus fares were increased in the state while the buses were running with half capacity due to the COVID-19 restrictions. However, the bus owners approached the High Court once the ticket rates were reversed in the wake of lockdown relaxations.