A video of Amritha Saju hailing from Thodupuzha has gone viral in the social media. She is known as Ammoos Amritha, a TikToker and in the video she has recreated a scene from Aishwarya Rai's film Kandu Kodein Kandu Kodein. The video is going viral and she is the actress' new doppelganger.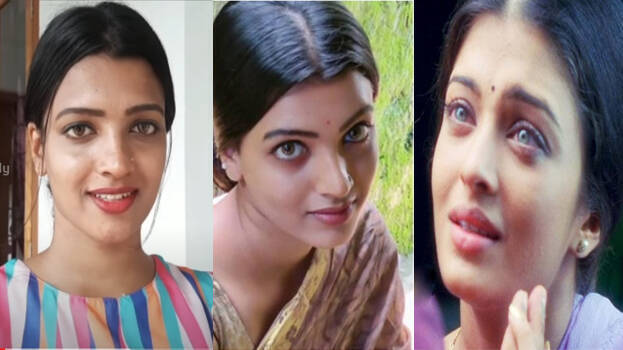 She is a carbon copy of the actress. Though Sneha Ullal and Manasi Rai resemble the former Miss World, this girl looks exactly like Rai. It was Amritha Saju's, a native of Kolani in Thodupuzha, sister Aparna who told her first that she resembles Rai. 12 lakh people saw this video in a few days. She enacted it with the support of her friends and family.
She has acted in a film named Picasso directed by Sunil Karyattukara. The shooting of this film was completed last year. Actor Unni Mukundan's cousin Siddharth is the hero of the film. Amritha took her graduation in BCA from Perumbavoor Jayabharth College and wants to do PG. She is ready to act in films if good roles are offered. She has attracted national attention after her video went viral in the social media. Her user ID is Ammmoos Amritha. She is the daughter of Saju Viswanath, an auto driver and Maya.