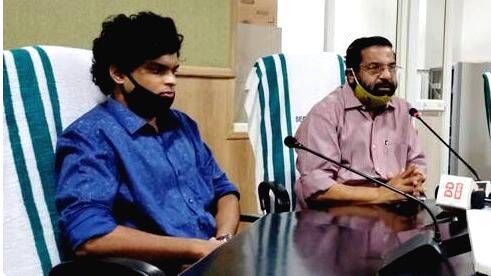 THIRUVANANTHAPURAM:Tantri Kadararu Mahesh Mohanaru said that he had no differences with the government or the Devaswom board.

The Tantri had written to Devaswom Board Commissioner, asking him not to allow darshan for devotees for the monthly puja for which the temple will reopen on June 14.
"Earlier a letter was given, asking the Board to reopen the temple for darshan and hold the temple festval. This was done in line with the Centre's lockdown relaxations. But now we have changed the change as the situation of the State affected by Covid is complicated," he said.
It has also been decided to constrict Sabarimala festival as a mere ceremony this time and not permit devotees to visit the temple. This decision was taken in the meeting attended by Devaswom Board president N Vasu, Tantri Kandararu Mahesh Mohanaru and Devaswom Board Minister Kadakampally Surendran.

The Tantri had the other day given a letter to the Devaswom Board Commissioner, requesting him not to allow devotees in Sabarimala now and postpone the festival.

The meeting accepted the tantri's stand.

After the meeting the minister clarified that the government was accepting the Tantri's justifiable claim that the presence of devotees in Sabarimala should be avoided as Covid threat still persists.

"The Opposition and the BJP had been constantly asking why the government was not reopening the temple when it had reopened bars. But the government decided to reopen temples as there was the Centre's permission for it," the minister said.