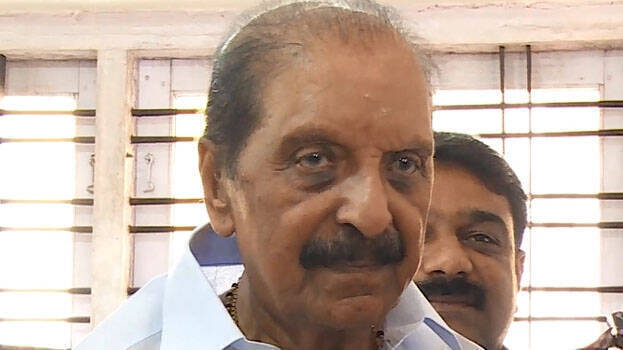 KOLLAM: Kerala Congress (B) Chairman R Balakrishna Pillai and K B Ganesh Kumar MLA have said at a press conference here that Kerala Congress (B) will stay put in the LDF and they are happy with the way they are being treated in the Front.

"The report that we had held discussions with the UDF is false. It has been five years since we joined the LDF. We are staying here with dignity. We reached here only to enquire about the health of former minister M K Muneer. We returned after holding friendly talks and without talking politics," Balakrishna Pillai said.

Balakrihsna Pillai said that none of the UDF leaders should approach them to talk politics. "The allegation that Ganesh Kumar has half a mind to join UDF is false. In the coming local body election, we will demand more seas," he said.

Hailing the steps taken by the LDF to fight Covid, Pillai said, "the demand that an expat, who gets a salary of five lakh rupees, should be allowed free quarantine on returning to Kerala can't be accepted.

"There is no harm if UDF wants us back. It is like some people wanting the company of a beautiful girl when they see her. But, they need not get her," Pillai said.
Pilllai added that the government should take steps to reopen schools and colleges at least on July 1 as online classes will not give the desired result.