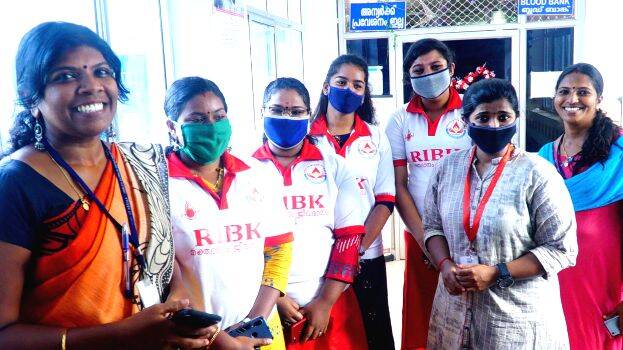 PATHANAMTHITTA: If you urgently need blood just make a call, these tigresses from Pathanamthitta will rush help to you. Not one or two but 300 women are awaiting the call to donate blood.

'Sthreejwala' with 300 females members was formed last month as a sister concern of Kannur-based organisation called Red Is Blood.

In ten camps held after its formation, blood was donated to 58 persons by the organization members.
.
The members are from different walks of life and includes housewives, government employees, advocates, teachers and students. The members get connected through Whatsapp group.

When the recipients' details are given, people who have time and readiness to donate blood will express their willingness on the Whatsapp group. They will reach the hospital where the recipient is and donate the blood.

Sthreejwala is headed by a 20-member committee.

The brain behind Red Is Blood is Jithin Payyannur and this was taken up by the smartswomen.

Degree students Sneha Sunil is the president and Sindhu Mathew is the secretary.
Phone: 6282371398, 8136877970, 8075020235.