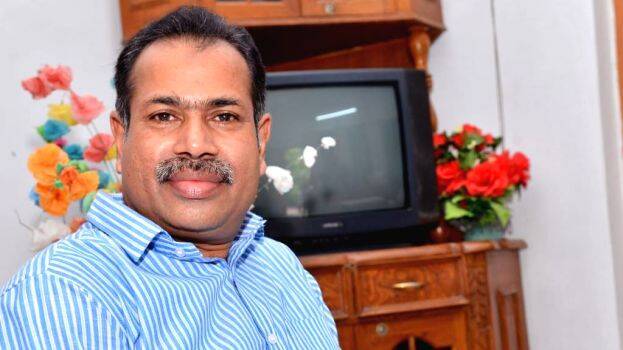 ALAPPUZHA: This happened during a night in Delhi, 25 years back. A Malayali police constable Nazeer Kunj saw fire near the kitchen of a hotel. He got suspicious. If he hadn't got suspicious, the world would have never known the murder committed by a young Congress MLA and a triangle love story failure.
Abdul Nazeer, who is retired now and spending his life at his house in Ochira, remembers everything.
Sushil Sharma, who was the then Delhi MLA, shot his party co-worker and wife Naina Sahni and then chopped the body into pieces. He then burned the body in the tandoori stove of his hotel.
It was the night of July 2, 1995.
Abdul Nazeer was patrolling with home guard Chandrapal. There was a big fire near the hotel's kitchen. Sushil Kumar was in front of the gate. When asked, he said old election banners are being burned there. Nazeer got suspicious and jumped the wall. There was an odour of flesh burning. He nabbed hotel manager Kesav Kumar. Later, the body of a disfigured woman was found in the kitchen's stove. Sharma managed to escape by that time.
Nazeer received many threats during the investigation. He was offered Rs 25 lakhs to change his statement. But he stood firm. With 17 years of service remaining, Nazeer took voluntary retirement in 2011 as he was denied a promotion and also because his mother was sick. Nazeer's mother Rukiya Beevi died a week back.
The Tandoori Case
Naina had a relationship with her colleague and classmate Matloob Kareem. On the night of the murder, Sushil Sharma found his wife talking to Matloob. In between a quarrel, Naina was shot and killed. Though the first plan was to abandon the body after chopping it into pieces, it didn't materialize. Then it was taken to Sharma's hotel in Connaught Place and burned in the tandoori stove after asking the employees to leave.
In November 2007, a sessions court sentenced Sushil Sharma to death. The HC approved the verdict. But on October 8, 2013, a bench consisting of SC chief justice P Sadasivam, Ranjana Desai and Ranjan Gogoi commuted the death sentence to life imprisonment as Sharma didn't have any criminal background or wrongdoings against the society. Sharma was relieved from the prison on December 21, 2018, considering his good behaviour.