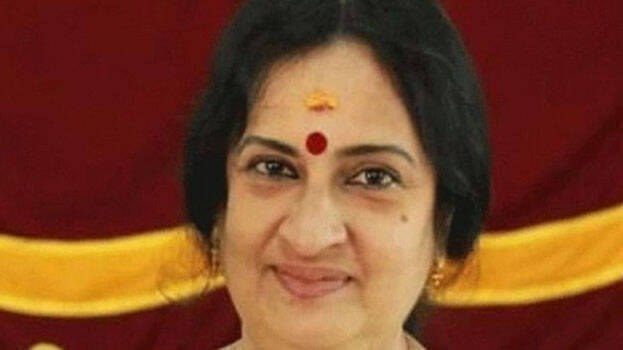 THIRUVANANTHAPURAM: Music director late M G Radhakrishnan's wife Padmaja Radhakrishnan died here Monday. She was a lyricist and an artist. She was 68.
She died of cardiac arrest at S K Hospital this morning at 1 am in the capital city.
She had penned songs for Mr Bean released in 2013. She had also written some light songs and the music of it was composed by M G Radhakrishnan. She was very active in the social and cultural fields of the capital city and also in the social media.
Her son M R Rajakrishnan is a sound designer in Chennai and daughter Karthika is in Dubai.

She was the daughter of T T Neelakandan Nair and M P Ammu Kutty Amma.