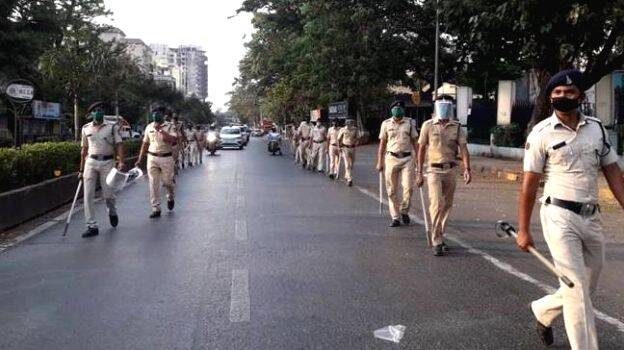 CHENNAI: As the number of coronavirus cases continues to increase, the Tamil Nadu government on Monday announced a complete lockdown in four districts including Chennai from June 19 to 30. Speaking after the cabinet meeting, Chief Minister Edappadi K Palaniswami said that a complete lockdown will be imposed in Chennai, Kanchipuram, Chengalpettu and Tiruvalluvar districts for 12 days. This also includes full-scale shutdown on two Sundays.
It is learnt that a health experts committee had held discussions with the chief minister and recommended for a tightening of the relaxations in order to contain the spread of the virus.
As per the new set of guidelines issued by the state government, grocery shops, vegetable shops, petrol bunks, and mobile markets can function between 6 am and 2 pm. People driving to the market in their own vehicles will be allowed to travel only within 2 km from their house. Only essential services and travel for medical emergencies will be permitted in the four districts. Autos and cabs will only be allowed to operate in case of medical emergencies.

So far, Chennai alone has reported 31,896 COVID cases while Chengalppettu reported 2882 cases. Tiruvalluvar and Kanchipuram districts have reported 1865 and 709 cases each. Out of the 44,661 cases reported in the state, 435 persons died while 24,545 have recovered from the disease.