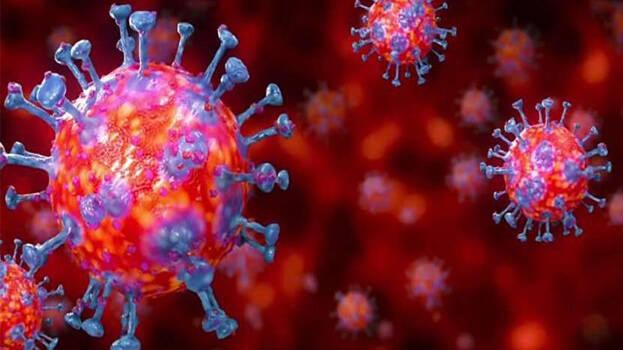 THIRUVANANTHAPURAM: The state has confirmed 82 new coronavirus positive cases on Monday, health minister KK Shailaja said. Of the new cases, 13 are in Ernakulam, 11 in Pathanamthitta, 10 each in Kottayam and Kannur, seven in Palakkad, six each in Malappuram and Kozhikode, five in Alappuzha, four in Kollam, three each in Thrissur and Kasaragod, two in Idukki and one each in Thiruvananthapuram(died) and Wayanad.
The COVID test of Vanchiyoor native S Rameshan (67), who died on June 12, returned with positive results. He had respiratory ailments for a long time and was also under treatment for heart disease.
Among the new cases, 49 persons had returned from abroad (UAE-19, Kuwait-12, Saudi Arabia-9, Qatar-5, Oman-2, Nigeria-2) and 23 persons had returned from other states (Maharashtra-13, Tamil Nadu-4, Delhi-3, Rajasthan-1, West Bengal-1, Telangana-1). Nine persons developed the disease through contact-two each in Kottayam, Palakkad, Alappuzha and Thrissur, and one in Malappuram.

Meanwhile, 73 coronavirus patients tested negative for the disease on Monday. 21 of these patients are in Kannur, 12 in Palakkad, 11 in Kollam, 10 in Malappuram, six in Thrissur, four each in Kozhikode and Kasaragod, three in Thiruvananthapuram, and two in Ernakulam.
As of today, there are 1348 patients under treatment for the viral disease at various hospitals in Kerala. 1174 persons recovered from the disease.
A total of 2,47,641 persons came to Kerala through various channels (airports-75,656, sea port-1621, check posts-1,42,388, railway-27,976). 1,29,971 persons were excluded from quarantine as they completed14 days. There are 1,20,727 persons under observation in the state with 1,18,704 at home/institutional quarantine, and 2023 at hospitals. 219 persons were admitted to hospitals on Monday.
In the past 24 hours, 4491 samples were tested. As of Monday, 1,14,753 samples of individuals(including private lab samples) were sent for testing. The results of 1996 samples are pending. As part of sentinel surveillance, 31,424 samples of persons in priority group were sent for testing. Of this, 29,991 samples returned with negative results. A total of 1,51,686 samples were sent for testing including routine sample, augmented sample, sentinel sample, pooled sentinel, CB-NAAT, and Truenat.
Five new hotspots were declared on Monday-Alagappa Nagar, Vellangalloor, Tholur in Thrissur, Kinanur-Karinthalam in Kasaragod, and Thalassery in Kannur. Vandazhi and Puthunagaram in Palakkad have been removed from the list of hotspots. Currently, there are 125 hotspots in the state.