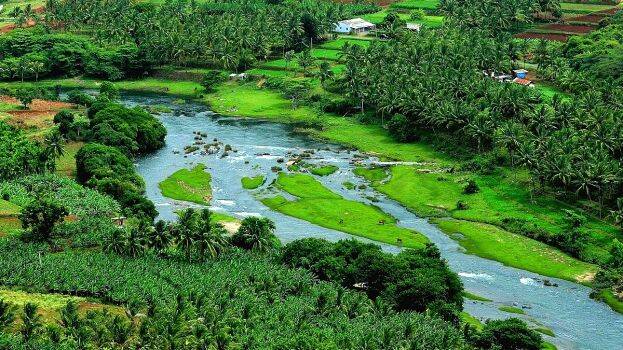 THIRUVANANTHAPURAM: Attappadi valley irrigation project, which saw its progress hindered, finally sees light after reaching consensus with Tamil Nadu. The project will be utilizing 2.87 TMC of water from the Kaveri river which in turn be used for 4255 hectares of barren land, industries and to pump water to Adivasis.
A 450-meter long dam with a height of 52 meters will be constructed across the Siruvani river. 74.27-hectare forest land will be acquired and separate land will be given as a replacement for the acquired. 294 hectares of private land has already been acquired. Through this, Kerala can fully utilize water from Kaveri to the Bhavani river.
Consensus
Even though there is a Parambikulam-Aliyar agreement, Chittoor river was dried out as Tamil Nadu was not giving away water. Water scarcity is a usual sight here along with the devastation of crops. Only if 16.5 TMC water reaches Parambikulam, Thoonakkadavu, and Parivarippallam dams, Tamil Nadu will allot 2.5 TMC to Kerala. A consensus was reached after Kerala agreed to Tamil Nadu's demand to give 2.5 TMC water from Anamalayar.
Tamil Nadu had opposed the DPR prepared by Kerala in 2018. A new DPR was prepared after following the centre's guidelines and the SC verdict in Kaveri case and submitted to Central Water Commission. Tamil Nadu's claims have now become baseless. The Ministry of Environment, Forest and Climate Change has said the project is under consideration.