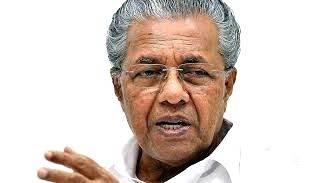 SIVAGIRI: Chief Minister Pinarayi Vijayan said that Sreenarayana Guru was the powehouse of Kerala renaissance which reformed the society. "He spread the thought 'One caste, one relion, one God for mankind' and he had alot of followers. That is why he is regarded as the forefront leader of renaissance", he said.
The chief minister was inaugurating a seminar on 'How to rebuild Kerala through 'Gurudarsanam'.
"Guru had always led actions against wrong customs and rituals. Sivagiri pilgrimage is a part of Guru's renaissance values. Government is planning to rebuild Kerala by uniting every people.
We need to stay together and uphold the renaissance values", he said.