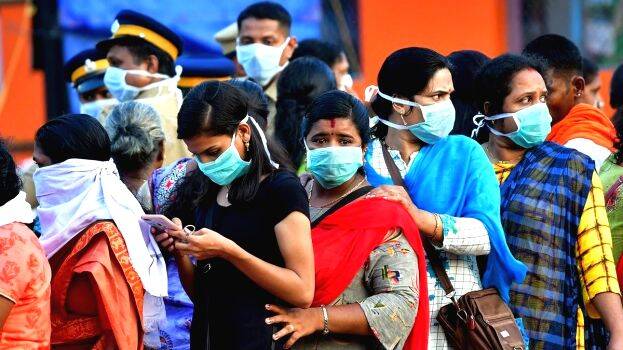 THIRUVANANTHAPURAM: Experts believe that Kerala is in the phase of community transmission as even those who took precautions against COVID-19 have now started showing symptoms, including those who stayed at home. The source of these infections is unidentified. People might have come in contact with others unaware of the disease. This is due to community transmission, experts say.
As per the experts, the rapid antibody tests have found more patients without an infection source. The test also found persons who recovered from the disease without seeking treatment. Such people were also found in the ICMR's sero surveillance.
In Kollam, a person was found to be IgG positive in a rapid test. The person had the disease and recovered from it. The source of the disease remains unidentified. In Thiruvananthapuram, four tested positive in a rapid test, but in a PCR test, the results were negative. It is assumed that they could have recovered from the disease.
Since March 23, there are 70 odd patients whose COVID source is unidentified. Out of the 21 deceased patients, the infection source of eight couldn't be found. DMOs were assigned to study infections without source, but they could only trace the contact list of three. Even though there are guidelines to conduct a COVID test for everyone with symptoms, it is not being followed completely.
The experts said more tests should be conducted as the situation is getting complex. People are coming out in number in the road while COVID cases are on the rise. Buses are full of passengers. Social distancing is not being followed in buses as passengers are sitting close to each other. There is no clarity as to who all have the disease. It has been found that foreign returnees and field workers with COVID infection have come in contact with the public. In all possibility, the situation is going to get worse, experts say.