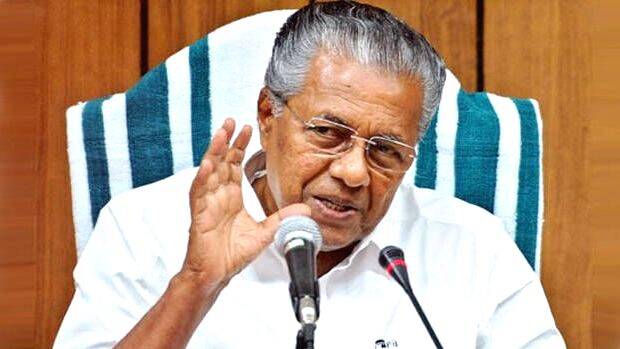 THIRUVANANTHAPURAM: Chief Minister Pinarayi Vijayan on Saturday lashed out at Congress leadership over KPCC president Mullapally Ramachandran's controversial remark against Health Minister KK Shailaja. He also slammed opposition's protest march to the institution where nurse Lini's husband Sajeesh works. Earlier, Sajeesh had extended support to the health minister.
"Congress is trying to attack the family of nurse Lini who sacrificed her life during the Nipah crisis. They should realise that Lini is considered as a martyr not only by Keralites but by people all over the world. Keralites consider her family as their own," he said.
The CM also took the opportunity to criticize KPCC president Mulllapally Ramachandran. "Mullapally Ramachandran seems to be worried about the praise received by the state. While all Keralites feel proud when they hear anything good about Kerala, Mullapally seems to get annoyed by it. He must realise that we Keralites are battling COVID in a brave manner at a time when no vaccine has been found yet," he added.