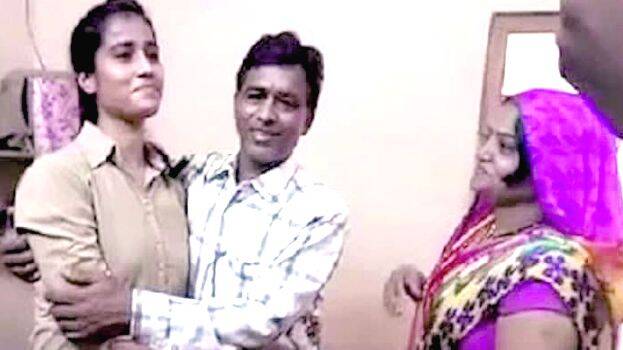 HYDERABAD: Aanchal Gangwal, a 24-year-old girl from Neemuch district in Madhya Pradesh and the daughter of a tea seller, is now a flying officer of the Indian Air Force and was recently awarded the President's Plaque at the combined graduation parade in Dundigal. She was among the 123 flight cadets commissioned as officers of the IAF.
Despite her dream becoming true, Aanchal was slightly disappointed as her parents were not able to attend the passing out parade due to the COVID-19 pandemic.

Aanchal says she was inspired by the rescue operation carried out by the Indian armed forces during the 2013 floods in Uttarakhand.
"When I was in class 12, there were floods in Uttarakhand and I was impressed with the way the armed forces rescued the flood affected and decided to join the forces, but the family condition was not conducive at that time," Aanchal said.

Despite running a small tea stall at the Neemuch bus stand, Aanchal's father Suresh Gangwal did not let his financial condition hinder education of his three children.
He took a loan to send Aachal for coaching in Indore and also financed his elder son's engineering.