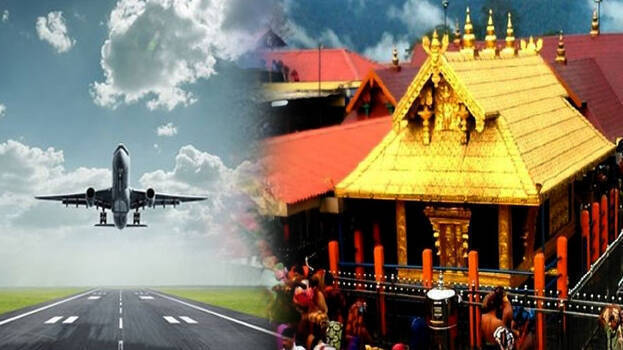 KOCHI: The Kerala High Court directed the government not to take over the land forcefully for the construction of the airport in Sabarimala. The court said only legal action should be taken. The action may be taken in accordance with the Land Acquisition Act of 2013. The interim order of the high court is on the plea questioning government's act. Ayana Charitable Trust approached the court and argued that they are the owners of the land.
The Believers Church made it clear this morning that there will be no discussion with the government without accepting sabha's right on the Cheruvally estate in connection with the Sabarimala airport. Meantime, the state government is ignoring the objections of Believers Church and is taking steps to take over the Cheruvally estate.
Kottayam district collector M Anjana said the government is moving forward with the proceedings needed to acquire the land. The land will be acquired through legal proceedings and the collector's stand is that compensation will be paid as per the government decision.
In the letter to the government, former KPCC chief V M Sudheeran pointed that the estate should be taken over through speedy legislation and this is the biggest political scam the state has ever seen. Sudheeran alleged that the money was paid in the court in order to proclaim the right of the land to those who do not possess it.