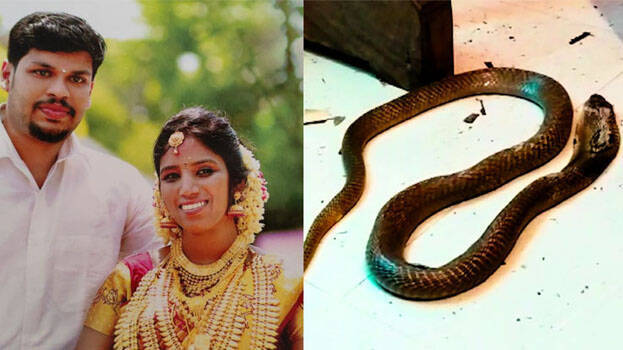 ANCHAL: The forest department has said that the outer sheath of the Cobra that was used to kill Uthra will become a decisive evidence in the case.

The outer sheath was obtained from a compound at Alamkodu in Attingal.

Snake catcher Vava Suresh and Thiruvananthapuram zoo veterinary surgeon Dr Jacob were also present.

"Accused Suresh, who had sold the Cobra to Uthra's husband Sooraj, had caught the snake from this compound. On the basis of circumstantial evidence, the sheath belongs to the Cobra that bit Uthra," they said.

However, this can be confirmed only after DNA test. For this, the sheath has been sent to Thiruvananthapuram Rajiv Gandhi Bio-technology institute with the permission of Punalur court.