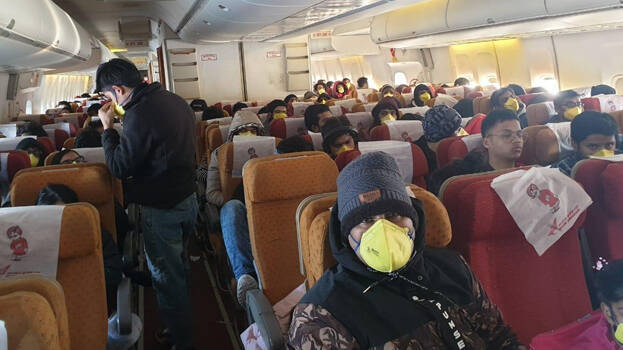 NEW DELHI: The Centre has intervened in the US' decision restricting Air India's special flights to and from the United States as part of the Vande Bharat Mission. The aviation ministry said it was reviewing requests from countries including the United States for flights.
The aviation ministry informed that they will see other possibilities to operate flight services to bring back expats from various countries. The feasibility of implementing arrangements with different countries is being examined. They said discussions are on and a decision will be taken soon.
US had asserted that prior permission is needed to operate Air India's special flight to and from USA. Air India has to apply 30 days in advance. Air India's services will not be allowed from July 22 onwards if no prior approval. The decision was taken pointing that India is not giving permission for American flights to operate parallel services.
US state-run airline Delta Airlines had applied to the Ministry of Civil Aviation in India on 26th of last month for a similar charter service, but has not yet been approved. Countries like the US, France and Germany have sought permission to operate similar services like the ones operated by Air India. The ministry informed that these requests are being examined.