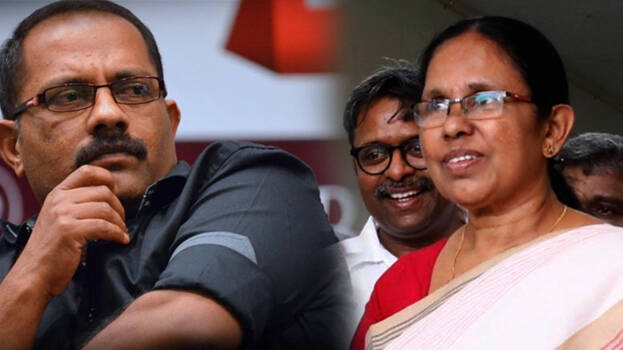 KOZHIKODE: Muslim League leader KM Shaji on Thursday said that health minister KK Shailaja attending the webinar at United Nations was a PR exercise by the state government. He even went on to ask whether the minister got invited to the webinar because of her relationship with China.
"The USA and European Union had earlier accused WHO of having an inclination towards China. Was minister Shailaja invited to the webinar because of her connection with China? If not why was New Zealand and Sweden, who have performed extremely well in tackling COVID-19, not invited?" he asked.
Shaji also took the opportunity to lash out at Chief Minister Pinarayi Vijayan. "Our chief minister had ordered that nobody should discuss politics during the time of COVID pandemic. However, he himself was later seen attacking KPCC president Mullappally Ramachandran. On the other hand, DYFI goes on to shout provocative slogans against the opposition. The government must realise that they cannot make us silent by providing face masks," he added.