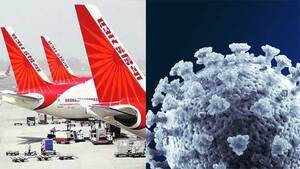 THIRUVANANTHAPURAM: Chief Minister Pinarayi Vijayan has said till yesterday 98,202 expats returned to Kerala and from today onwards, 50 chartered flights will hopefully arrive in Kerala every day.

Those who return will be subjected to anti-body test. The kits for this have been stocked at airports.

What is tested is IGM and IGG antibodies that will be visible after virus enters the body and create symptoms.
If there is presence of IGM and IGG antibodies, PCR test will also be conducted.

Those testing negative for antibodies can't be said to be disease-free. Even if there is virus in the body, the above test will be negative till the symptoms of the disease appear.

Therefore those with negative anti-body test result should not live a care-free life, presuming that they are not infected by Coronavirus. Later they may show symptoms of the disease.

They should follow quarantine norms strictly. The External Affairs ministry has charted 111 chartered flights and 43 Vande Bharat flights from June 25 to 30.

Percentage of infected among expats
Tajikistan: 18.18%
Russia: 9.72%
Nigeria: 6.51%
Kuwait: 5.99%
Saudi: 2.33%
UAE: 1.6%
Qatar: 1.56%
Oman: 0.78%