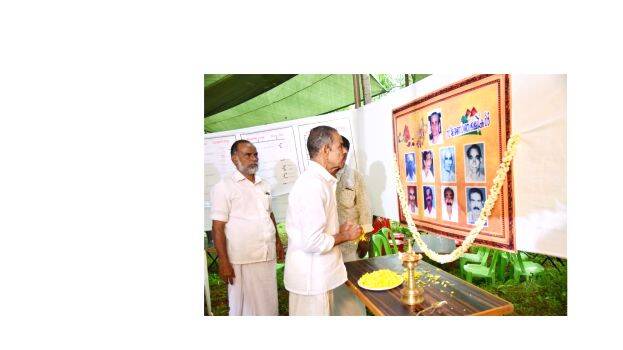 MAHE: Kalleri Madhavi Amma has eight children, out of which five served as Indian Army soldiers who fought the Chinese and Pakistanis. While the unrest at the India-China border creates headlines, Kalleri House in Kozhikode's Orkkatteri bears the pride for having fought for the nation in 1962, 1965, and 1971.
Madhavi Amma's sons Havildar Kalleri Prabhakaran Nambiar, Lance Naik Damodaran Nambiar, Havildar Major Kalleri Bhaskaran Nambiar, Junior Commissioned Officer Kalleri Chanthu Nambiar, and Lance Naik Kalleri Kunjappa Nambiar had fought wars for the nation. Their only sister Narayani Amma's husband Narayana Kurup had also fought against the enemies.
Damodaran Nambiar and Chanthu Nambiar have passed away. Madhavi Amma died 20 years back. As she gave birth to five army men, Madhavi Amma is known as 'Veera Mathavu' among the locals. Madhavi Amma's eighth son Kalleri Prabhakaran Nambiar is now 80 years old.
He remembers the past wars and said that though India suffered a loss in the war against China, the nation gained dominance in both wars against Pakistan. Our mother could only know whether we are alive on returning from the war front. Our father Shankara Kurup was a police officer in Tamil Nadu. The other two siblings were in Madras police and fire service, Prabhakaran Nambiar said. He and his brother Kunjappa Nambiar now resides in the Kalleri House.