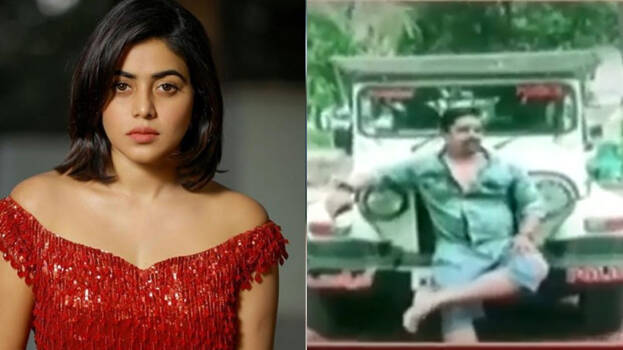 KOCHI: More details have come out regarding the case in which some miscreants blackmailed actress Shamna Khasin and extorted money from her.

The gang is also learnt to have duped other girls by sending them fake videos that gave the impression that the main accused was caught.

The visuals show Sherrif posing in front of a seemingly police jeep.

In March, the hoodwinked girls had decided to go ahead with the case after filing a complaint. It was then the accused sent Sheriff's video to persuade girls to withdraw the case. Their plan was to make the girls believe that he had been arrested and force them withdraw the case.

But, later the girls realised their folly after they saw the same jeep in a Ticktok video.

One of the girls said that Sheriff was not the only brain behind the fraud. She added that there was pressure on her to withdraw the case.

Meanwhile, Shamna's father said he was satisfied with the investigation in to the case.