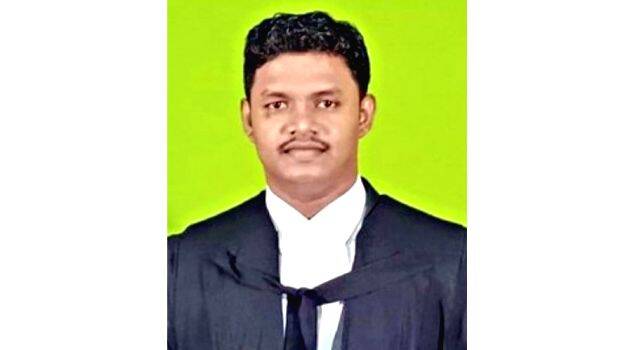 THIRUVANANTHAPURAM: "Their threats and weapons were not able to kill me and my dreams. However, I lost my Pappa and my family because of that attack," said a highly emotional Jerin.
It was CPM that came to the aid of Jerin who was lying in a pool of blood after he was attacked by a group of Popular Front activists at the University Students Centre, Thiruvananthapuram. On Saturday, he got enrolled as an advocate. Jerin, a native of Peyad Pallimukku, is currently residing at CPM District Committee office at Thycaud.
Jerin's journey ever since that murder attempt was never easy as he had to overcome the double blow of murder attempt and his father's death to achieve his aim through studies.
The horrible incident took place on August 1, 2013, when Jerin, who was then SFI district committee member and Students' Office Secretary, was attacked by group of Popular Front activists. He was waiting for the LLB entrance exam result then.
"SFI district secretary Ansari and I were busy preparing for some college events at the Students Centre when around 10 Popular Front activists reached there. It was around 9 pm and the Popular Front goons destroyed several laptops and started attacking other students. When we tried to intervene they attacked us using swords and long rods. Despite getting heavily injured, I somehow managed to crawl into the toilet. Though the goons locked me inside the toilet, I was soon rescued and rushed to the hospital by some of my companions. The attack was supposed to be an aftermath of a clash that took place in University College. All they wanted was to kill an SFI activist" Jerin said.
Following the attack, Jerin underwent treatment at the Thiruvananthapuram Medical College for about one month. In the meantime, he secured 412th rank in the entrance exam. While it was the CPM that took care of his study expense, the party office became his home.
Jerin's father had died of a heart attack three days after learning the news about the murder attempt on his son. His mother also passed away later.