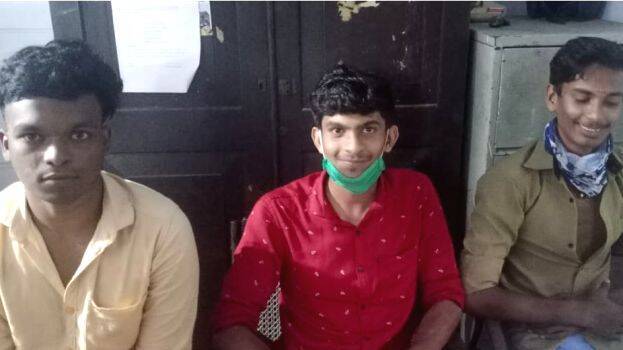 MUNDAKKAYAM: Police arrest three after it was found that one of the two girls who attempted suicide by jumping into Manimala River from a bridge here on Monday was a victim of rape. Both the girls consumed poison before jumping into the river.
Mahesh (22) from Koruthod 116, Rahul Raj (22) from Erumeli and Anandu (20) from Madukka were arrested by circle inspector V Shibu Kumar and team. The police is in search of another accused named Ajith. From 2016, the accused were sexually abusing one of the girls, the police said.
The girls are natives of Mundakkayam. After tying their hands, they jumped into the river. The local residents managed to rescue and take them to medical college hospital. In the statement to the police, the girls said they attempted suicide as they feared the parents would scold them for doing a Tik Tok video.
On reaching their home after treatment, the police checked the phone of a girl and found that she received late-night video calls from different numbers. During counselling by women police, the 15-year-old girl revealed she was sexually abused since the seventh standard. During medical examination, it was found she was abused. But the reason behind the suicide attempt of the other girl is unclear.