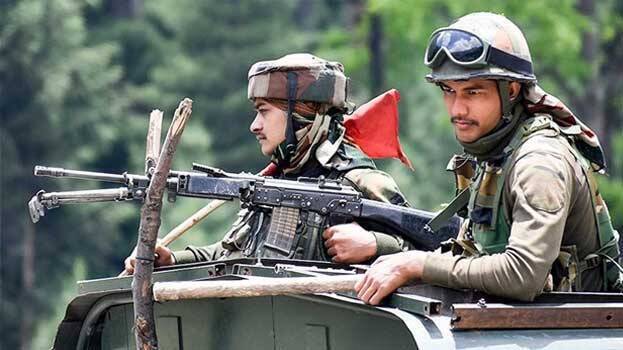 SRINAGAR: A government order to stock LPG cylinders and vacate school buildings for army troops in the Ganderbal district in Kashmir is spreading panic in the minds of Kashmiri people. It must be noted that Ganderbal is the district that connects Kargil and Kashmir.
It must be noted that the government had issued similar orders ahead of the revocation of Article 370 and ahead of the IAF attack on Jaish-e-Mohammad camps at Balakot, Pakistan.
Meanwhile, the people of Kashmir have expressed anxiousness as the order comes at a time when there is increasing tension between India and China following the Chinese army's aggressive movement in the LAC.

According to the June 27 order issued by the director of the Food, Civil Supplies and Consumer Affairs Department in Kashmir, an adviser to Jammu and Kashmir Lt Governor G C Murmu has passed directions in a meeting on June 23 "to ensure sufficient stocks of LPG in the valley as the supply of the same gets affected due to closure of the National Highway on account of frequent landslides".

Describing the order as a "matter most urgent", the director asked the oil marketing companies to make adequate stocks of LPG which can last up to two months both at bottling plants as well as godowns.

Though similar exercises are common in winter months in view of frequent disruptions on the Srinagar-Jammu National Highway, such huge stocking does not usually take place in summers.

In his communique, the senior superintendent of police (SSP) of Ganderbal has requested the district administration to make available 16 educational institutes, including ITI buildings, middle and higher secondary schools, in the central Kashmir district.
The SSP said the buildings were needed to accommodate central armed paramilitary forces (CAPFs).
"In view of the Shri Amarnath Ji Yatra-2020, and due to the dearth of accommodation facilities in district Ganderbal for incoming CAPF companies, it is requested that these accommodation centres/ education institutes may kindly be made available for the accommodation of the CAPF companies during the period of the yatra," the SSP said.