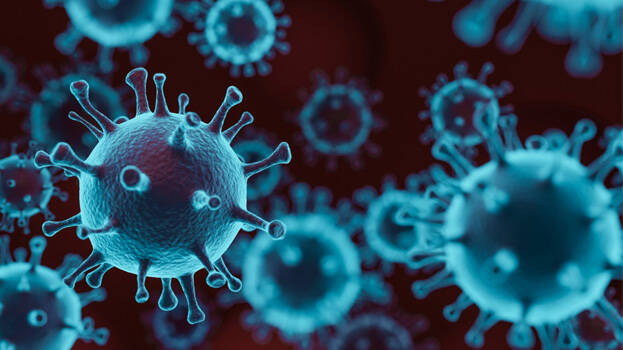 When we browse the annals of history we do not find an epoch as complex and as virulent with adversity as the present one. Covid-19 has split history again into two unequal segments. Apart from the birth of Christ, nothing has divided history as Covid-19 virus did. There is no doubt that history forever will be divided as Before Covid and After Covid. This pandemic has brought the world to a grinding halt. As Covid-19, way too smaller than single celled organisms, is on a killing spree all over the world, humanity is stung into the sad realization of its own helplessness. The humans have dominated the world through fights and other survival tactics. Realizing the primacy of human existence, our labs are engaged in a race against time to find a defense against this tiny enemy. Undoubtedly, we are sure to succeed. History is abuzz with thrilling stories of how, armed to the teeth with logic, intelligence, wisdom and heart, we have fought and won against the worst of our enemies like pandemics and natural calamities.
Still, we have to remind ourselves that the present situation is unprecedented. From the super powers to the puniest of nations, all are against tragically anxious as of now. The free, like the hero in the Chekhov story The Bet, have imprisoned themselves. A year ago socializing meant physical togetherness. Today they both mean death. The so-called well-oiled machinery of progress, jeered at by Charlie Chaplin, has gone silent. The great nations which prided themselves as the capital of capitalism as well as the valley of science and technology have failed in protecting their own citizens, thereby raising many questions about modernity itself. Covid-19 has torn the mask of invincibility in healthcare and medical facilities from the face of those nations. COVID and Goliath is what they call the situation. Even those countries which had made great progress in medical science and health care had not brought them to the benefit of the public.
Even when being jingoistic about health being wealth, the governments in the great nations were not providing the necessary health care systems giving it's the utmost priority and seeing it as a liability. It is clear that the systems and governance in these nations should be pulled down and reconstructed to meet the new demands.
Meanwhile, the world is looking towards nations like India which are doing a better job in defending the pandemic. Even the great nations are citing a small state like Kerala as a model for their future too. India is not a nation with a high literacy but thanks to its long standing tradition of knowledge hunting, coexistence aided by tolerance and social consciousness, it is different from other countries and unique in its own way. Its success in defending corona too is the expected result of this. And it is these unique qualities inherent in and inherited by those who have settled abroad that make them well accepted there.
Even when all the four estates of the nation are on a war footing to contain this pandemic, the divisive forces, a worse pandemic, are far from being lazy. In their camps they are relentlessly at it. However, India soars high above all that.
When schools are out, the world is learning new lessons. We have learned overnight that our society should be sanitized of irrational beliefs, dead habits, rites and rituals. Like Tagore rightly said the narrow domestic walls have to be brought down and replaced by universal brotherhood. Purity not only of the body but of the heart as well should be practised if we are not to be classified as another endangered species. Like Benjamin Franklin said 'Either we hang together or we hang separately'.
And the age-old vaccine against calamities, man-made or otherwise, is what the Upanishad manthra has been teaching us since time immemorial: Lokaa Samstha Sukhino Bhavanthu.