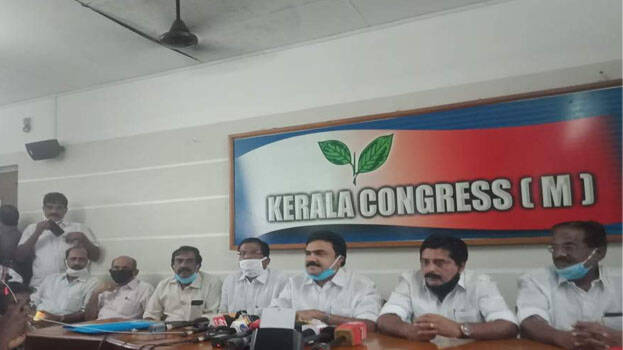 KOTTAYAM: UDF has expelled KM Mani who built the United Democratic Front, Jose K Mani said. UDF rejected the politics put forward by KM Mani. This was done for a silly matter of district panchayat president position. This is a matter of justice. There was no consensus in the party in connection with the party president position. The decision taken in the name of a non-existing consensus is injustice.
PJ Joseph had to be expelled a thousand times from the front. In the pala by-election, he frequently gave statements against the candidate. A consensus should be the same for everyone, it shouldn't be forced, Jose K Mani said.
It was PJ Joseph who threatened to boycott the UDF meeting. There is an agenda behind this issue. Kerala Congress will make its stand clear after the steering committee on Tuesday. This is a matter of pride for Kerala Congress and won't surrender in front of anyone, he added.
The leadership bent their knee on PJ Joseph's threat. I came to know about the ousting through media. There is no point in talks after expelling. UDF didn't take any actions on my complaint. This is not a matter of position, but justice, Jose said.
Joseph group sabotaged the consensus reached in Vathikudy panchayat. It was KM Mani who held UDF together when it faced crisis. It is an injustice to grant favour out of vested interests. If it's the decision of UDF, it should be made clear who gave PJ Joseph the authority to give an ultimatum.