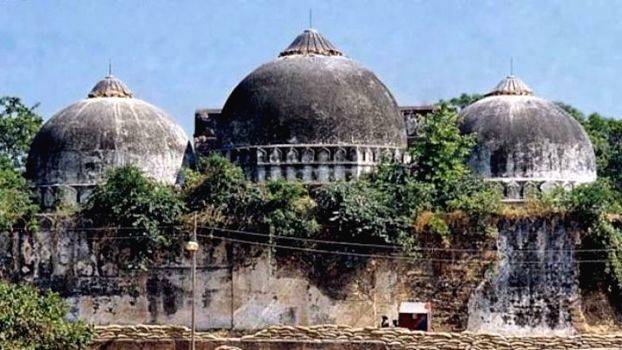 There is immense pressure on Central government for an ordinance on Ayodhya case. Extreme right wing organizations have been repeatedly asking for the same in light of elections. In the recent elections at states where there is strong presence for Hindu extremists, this has been a major topic of campaigns. Pressure on Central government was even more after the election results came out, as they couldn't form a government at any of the five states where elections were held. However, in an interview to a news agency last day, Prime Minister Narendra Modi has made it clear that the Central government does not plan on an ordinance. This has brought relief to everyone who believes in the law of land. An administrator of a nation cannot create an indifferent stand on a subject that is within the jurisdiction of the Supreme Court.
Many people in the ruling party wants to sharpen Ayodhya issue before the upcoming Parliament elections. A section in the party wants the Prime Minister to dance to their tunes on this issue. Ministers with immense responsibility are part of this group. They even tried to baffle the voters by saying that an ordinance would be issued before elections. People with common sense can understand this stand is hollow. It's good to see that the Prime Minister has cleared all the confusions regarding ordinance, even though it took a long time.
Ayodhya have always been a key weapon in BJP's armoury during election times. But in reality, they are not willing to experiment on this issue. AB Vajpayee, who rose to power by highlighting Ayodhya issue, later tried to stay away from the issue.
The review petition against the Allahabad HC order to divide the disputed 1.45 acres of land in Ayodha will be considered this month. But it cannot be believed that a verdict on the same can be expected before the Parliament elections. Anyway, construction of Ram Temple at Ayodha will be made a hot topic in the election campaigns. Hindu groups like Sivasena are not in good terms with the BJP which is a weapon for Modi haters. Seventy years of government rule cannot resolve Ayodhya issue, which continues to disturb concord of the nation. It could have been a different story if the related political parties had a discussion on the issue leaving pride aside. However vote bank politics have only injured this nation more. Now the wait continues for the SC verdict. Narendra Modi, who accsuses everything on the previous Congress governments cannot escape from the burden of Ayodhya issue. Can he keep his own party members in line who wants to shed blood on this issue? Nation wants to know.