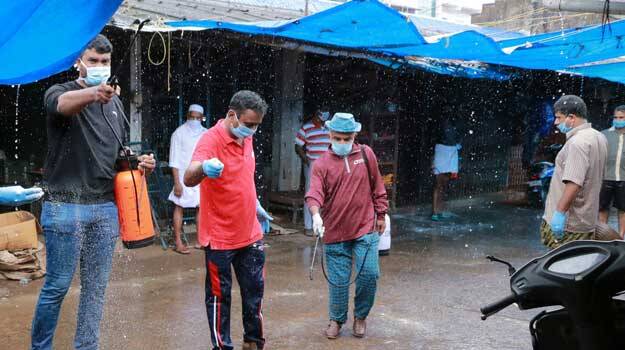 KOCHI: Ernakulam district administration has decided to close the Ernakulam market after two sales staff tested positive for coronavirus. Collector S Suhas announced that the market stretching from St Francis Cathedral to Ernakulam Press Club road will be closed. The two newly infected persons have been identified as the employees in an electric shop. Their colleague had tested positive for the virus earlier.
Authorities have quarantined several people who had come in contact with the infected. The electric shop was also closed as per the direction from the health department. It is learnt that the health department will soon carry out random COVID-19 tests among those people who have experienced symptoms after coming to the market.
Meanwhile, minister VS Sunil Kumar directed the officials to take necessary action to combat the spread of the virus. Shops outside the containment zones have been asked to follow strict social distancing norms and those shops found violating the norms will face strict action.