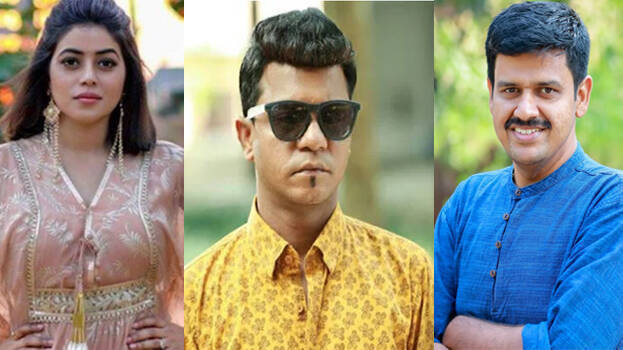 In the Shamna Khasim blackmail case, the police had recorded the statement of actor Dharmajan Bolgatty. The police questioned him based on the information given by the accused in the case. There were reports that he had telephonic conversation with the accused.

Now, Yuva Morcha leader Sandeep Warrier has come out with a Facebook post in this connection.

FB post (translation)

"Shamna Khasim blackmail case and the connection of cinema workers with gold smuggling racket are under investigation. The actor who sells fish and the mimicry artiste who had to apologise for his FB post mocking the prime minister are going to be questioned in the gold smuggling case.
Some have already been questioned. One after the other, the mafias in the Malayalam cinema are going to be exposed.

A few people who have become a part of anti-national collective are disgracing the entire film industry. Chief Minister Pinarayi Vijayan should stop sitting on Hema Commission report.

The report has many instructions to put an end to the challenges faced by girls in Malayalam film industry. It should be implemented. If the instructions in the report received six months ago had been implemented, Shamna Khasim and other girls would not have had to come with complaints."