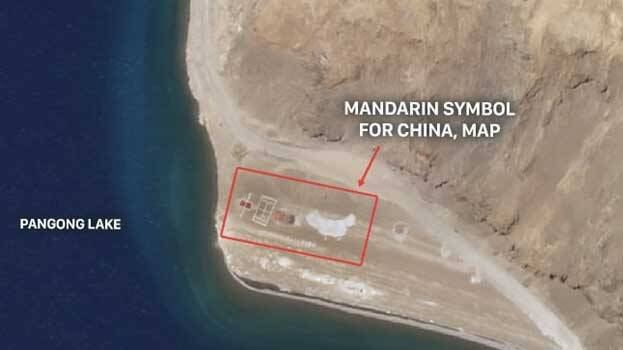 NEW DELHI: Recent reports claim that China has inscribed a huge mandarin symbol on the disputed region near India and China's LAC.
According to sources, the inscriptions were located between 'Finger 4' and 'Finger 5'. The symbol, which is about 81 metres long and 25 metres wide, is large enough to be clearly spotted by passing imagery satellites. It must be noted that Wang Hajiang, the overall commander of Chinese forces in Tibet, was spotted earlier repainting the character of 'China' in a frontier position along the boundary.
The images from Planet Labs, also shows a massive consolidation of Chinese forces in the region where Indian soldiers are being stopped from patrolling after violent skirmishes in May in which dozens of Indian soldiers are believed to have been injured.