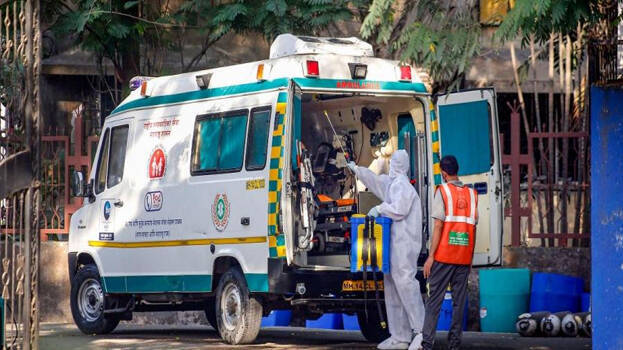 THIRUVANANTHAPURAM: There are complaints that a section of doctors among Covid nodal officers are ignoring Kerala government's surge plan that envisages rushing suspected Covid patents to hospital and giving them immediate medical care. Most of these doctors are busy during the day time and they don't respond to calls at nights hours.

According to an officer in Covid control room, they are not available to treat patients in the night. Moreover, for sending ambulance to pick patients, their permission is mandatory as per the existing protocol.

The other day, Chief Minister during the evening press conference had explained in detail what Surge Plan is. Within hours, four patients went through harrowing time after they failed to get ambulance to reach hospital.

For hours the police patrolling team had to wander through the city in search of ambulance for them.

Surge plan is a detailed plan, according to which, patients including those in containment zones, are rushed to hospital and all facilities are arranged for their treatment.

On Wednesday, the four critical Covid suspects could not get even the benefits of the first part of the plan. Finally police patrolling team had to take the patients to hospital.

The first incident happened in an expat's house in Kudappanakunnu. The patrolling team reached there at 9:30 pm after they received a call that their servant was in critical condition.

Getting convinced of the seriousness of the case, the team contacted the woman doctor who is in charge of Perrorkkada hospital Covid control room, following instructions from police control room.

The reply they got was that she was not the doctor in charge. The police also could not call in the ambulance without the instruction of the doctor. Again they called the woman doctor who washed her hand of the responsibility by giving them numbers of two other doctors.

But the phones of those doctors who are in charge of 24-hr Covid observation were also switched off. Finally the patrolling team had to call in a private ambulance and take the patient to hospital.

The next call the patrolling team received was from Muthathara by 1 pm.

There an auto driver, his father and a relative who came from Tamil Nadu developed breathing difficulty at the same time.

There also police team called up Covid control room and asked for ambulance; the reply they got was that the doctor concerned was not available on phone.

Finally, the patrolling team had to make arrangements for shifting them to hospital.