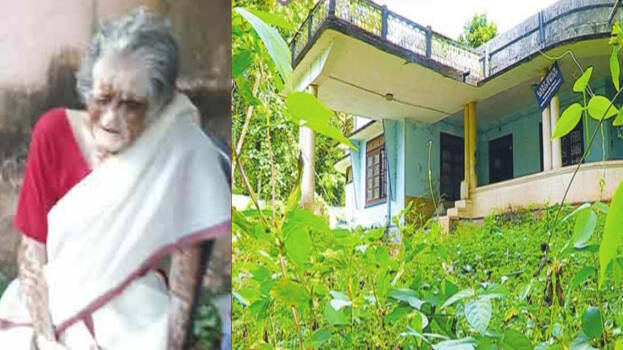 THIRUVALLA: Gowri Amma (98) who made crucial revelations in the Karikkanvilla murder case, died here Thursday. The murder had shocked the entire state. She was bedridden for quite some time following old age ailments. The Karikkanvilla murder occurred in 1980.
Gowri Amma reached Karikkanvilla as a maid. The inmates of the house were 64-year-old George and his 60-year-old wife Rachael. They were leading a retired life after coming from Kuwait. The couple did not have any contacts with anyone outside. The couple were found murdered when Gowri Amma reached the house on October 6, 1980.
She saw the two lying in a pool of blood. A broken knife was found pierced on Rachael's body. The police had questioned hundreds in the case. Details obtained from questioning Gowri Amma were a turning point. She told police that Rachael had told her that her son from Madras (Madrasile Mon) will come. The police were able to nab the accused in their probe focusing on the son in Madras.
Reny was doing Travel and Tourism course in Madras. On the previous day of the murder, Rachael had told Gowri Amma that her son will come from Madras. Police found that Reny, his Mauritius friend Gulam Muhammed, Gunashekaran from Malaysia and Kiblo Daniel from Kenya jointly murdered the couple.