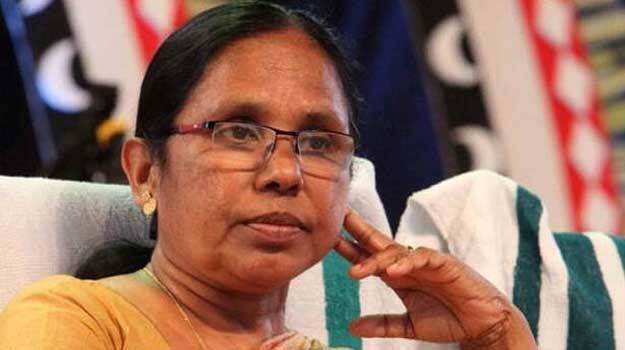 THIRUVANANTHAPURAM: The state has confirmed 160 new coronavirus positive cases on Thursday, health minister KK Shailaja said.
Among the new cases, 106 persons had returned from abroad (UAE-27, Kuwait-21, Oman-21, Qatar-16, Saudi Arabia-15, Bahrain-4, Moldova-1, Ivory Coast-1) and 40 persons had returned from other states (Delhi-13, Maharashtra-10, Tamil Nadu-8, Karnataka-6, Punjab-1, Gujarat-1, West Bengal-1). 14 persons developed the disease through contact-(Alappuzha-5, Thiruvananthapuram, Ernakulam-4, Kottayam-1).
District wise break up of COVID cases:
Pathanamthitta-27, Malappuram-24, Palakkad-18, Alappuzha-16, Thiruvananthapuram, Kollam, Kottayam, Ernakulam, Thrissur, Kannur-9, Idukki-8, Kozhikode-7, Kasarago-5, Wayanad-1

Meanwhile, 202 coronavirus patients tested negative for the disease on Thursday-the highest single-day recovery so far in Kerala (Malappuram-57(1 Palakkad native), Palakkad-53, Kasaragod-23, Thiruvananthapuram-15, Kannur-14(8 Kasaragod natives), Idukki-13, Ernakulam-11(1 Alappuzha native), Thrissur-8, Alappuzha-7, Kottayam-1.
As of today, there are 2088 active cases at various hospitals in Kerala. 2638 persons recovered from the disease.

There are 1,78,099 persons under observation in the state with 1,75,111 at home/institutional quarantine, and 2988 at hospitals. 403 persons were admitted to hospitals on Thursday.

In the past 24 hours, 7589 samples were tested. As of Thursday, a total of 2,46,799 samples were sent for testing including routine sample, augmented sample, sentinel sample, pooled sentinel, CB-NAAT, and Truenat. The results of 4722 samples are awaited. As part of sentinel surveillance, 52,316 samples of persons in priority group were sent for testing. Of this, 50,002 samples returned with negative results.
Three new hotspots were declared on Thursday-Panur (containment zone wards: 3,26,31) in Kannur, Kozhikode Corporation (56,62,66) and Olavanna(9) in Kozhikode. Three places have been removed from the list of hotspots-Padiyoor(all wards), Keezhalloor (4 sub ward) in Kannur, Anakkara (13) in Palakkad.