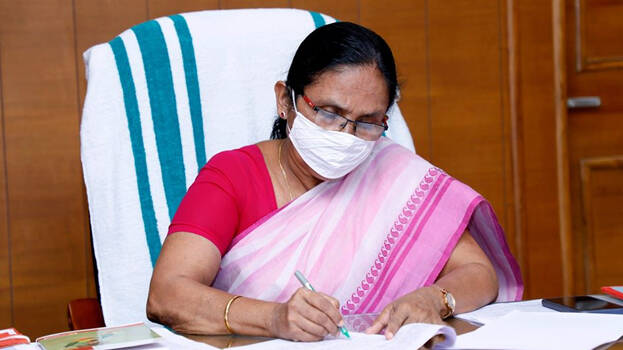 THIRUVANANTHAPURAM: Triple lockdown was imposed in the state to observe and keep people within the regions where COVID-19 infection was identified and to test them, health minister KK Shailaja said. Hope we can be successful with lockdown but we should understand that corona is a difficult virus, the minister said.
"Our health workers and police are tired after working so hard, but we have seen the results of their work", Shailaja added.
"I hope things won't go out of hand. But we have to resort to strict restrictions. People shouldn't gather. Wash hands. Wear masks. Maintain social distancing. Every person is responsible. All should stand united in this regard. Follow the advice and directives of the government and health department", she said.