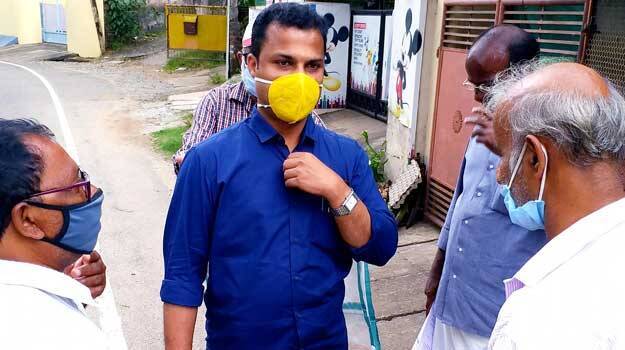 THIRUVANANTHAPURAM: Following a recent surge in the number of COVID-19 cases, a triple lockdown has been imposed in Thiruvananthapuram corporation limits starting from Monday. In a recent interview with Kerala Kaumudi Online, Vattiyoorkavu MLA and former Mayor VK Prasanth opened up about the situations that led to the triple lockdown and further actions to contain the outbreak.
Do you think that the triple lockdown can be an effective way to contain the outbreak?
As per our evaluation, the triple lockdown will prove to be an effective way to contain the outbreak. Most of the confirmed cases in the city are foreign returnees and many others contracted the disease from them. Meanwhile, there are some unidentified sources as well. It will be a very complex task to identify them and find out their travel history. That is why a triple lockdown has been imposed so that people remain safe within their homes.
The triple lockdown has been imposed to avoid a possible community transmission. We must realise that the nationwide lockdown was imposed when the state had only 16 COVID-19 cases. However, the number has gone up and currently, there are more than 2000 active cases in the state. If we look at other states, many of them like Tamil Nadu and Maharashtra have been reporting a surge in the number of COVID cases. Considering the fact that ours is a state that is home to a large number of foreign returnees and owing to its high population density, we should maintain high alert. However, the transmission rate is low when compared to other states.
Do you think that the triple lockdown was imposed as people were less cautious?
People weren't cautious enough and this was evident from the rush observed in buses and various markets in the city. Many weren't ready to follow the restrictions and maintain proper social distancing. Moreover, people from various parts of the state also used to come to the capital city for various purposes. We must also note the fact that most of the employees in our shopping complexes are migrant workers.
We had even observed hundreds of people participating in various protest meets even without maintaining physical distancing. The triple lockdown will also help to control the protest meets held in the capital city. With the corporation limits entirely shut down, the police force will also find their task much easier.