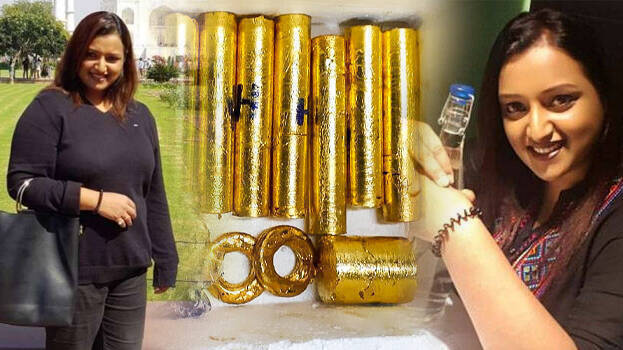 THIRUVANANTHAPURAM: As per latest reports more are found to be involved in the gold smuggling case. Swapna Suresh, working in the IT department of the state government is found to be the main conspirator of the gold smuggling case. She is presently working in KSIT as operational manager. She was executive secretary in the UAE Consulate before joining KSIT. She is absconding after knowing that an investigation is against her.
The investigating team has found that Swapna and her team have smuggled gold in large quantities. She may have decided to use this way for smuggling gold realizing that checking on items coming in diplomatic baggage is minimal. When the customs seize small quantities of gold from people hid in their bodies and other places, Swapna and her team used to smuggle gold in large quantities. She used to get 25 lakh for each transaction. More investigation has to be done on why she worked under the government when she used to get so much cash for a deal. It will also be probed to whom the gold was handed over to. Only if she is caught more details would be obtained.
Former PRO Sarith also has a role in gold smuggling. It was Sarith who used to receive the baggage from the airport for the Consulate. The two have earlier smuggled gold in the similar manner. The investigating team is questioning Sarith who is in custody in Kochi. The customs checked the baggage with the permission of union foreign ministry following secret information of gold smuggling in diplomatic baggage. Sarith used to threaten officials. He told them that he was the PRO of the consulate. On further probe conducted it was later confirmed that he was not an employee of the consulate.