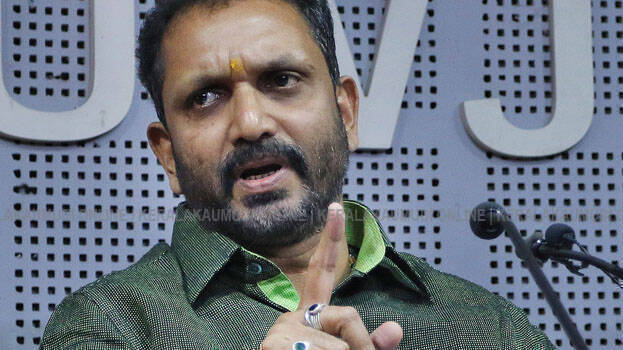 KOZHIKODE: BJP state secretary K Surendran said what the chief minister said in the gold smuggling case are all contrary to facts. Surendran said the allegations were voiced based on authentic information. Sivasankar continuing in the IT secretary post is mysterious, alleged Surendran.
The chief minister cannot avoid him Sivasankar easily and the reason cited is that he knows all the business dealings of the chief minister's daughter. That is why he is still continuing in the IT secretary post. This is a replication of the solar case. The chief minister knows Swapna from the beginning of 2017. They know each other very well. The chief minister is lying saying that he doesn't know her.
Swapna knows everything about the Loka Kerala Sabha. She was in charge of many government programmes. She has close connections with the top leaders of the CPM. Surendran criticised the chief minister for showing the same tactics as that of Oommen Chandy.
All the accused in this case have a good influence on the government. If those including the NIA has to include in the case, they will. This will not confine to a regular tax evasion case, he said.