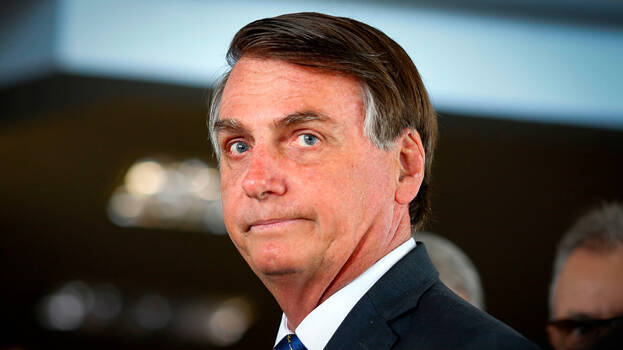 Brasilia: Brazil's President Jair Bolsonaro announced on Tuesday he had tested positive for the coronavirus but said he was feeling "perfectly well" and had only mild symptoms.
The far right leader has caused huge controversy in Brazil for repeatedly flouting containment measures and minimizing the risk of the virus, which has killed 65,000 people in the South American giant and infected 1.6 million.
Meanwhile, Brazil may be struggling in its battle against the coronavirus, but it is on the cutting edge of vaccine development with large-scale trials and the production of millions of doses on the horizon.
Unlike Europe and China, COVID-19 continues to spread rapidly across the Latin American nation -- the second-worst hit country in the world after the United States -- creating the necessary conditions for testing a vaccine's efficiency.
Brazil, which is the primary global producer for yellow fever vaccines, is renowned for its expertise in vaccines, which it produces on a large scale in public institutes.

The leaders for two of the most advanced vaccine projects -- one from Oxford University, in partnership with AstraZeneca labs, and one from China's Sinovac -- will carry out Phase Three tests, the last one before the drug is approved, on thousands of Brazilian volunteers.
Only three vaccine projects in the world have reached Phase Three.