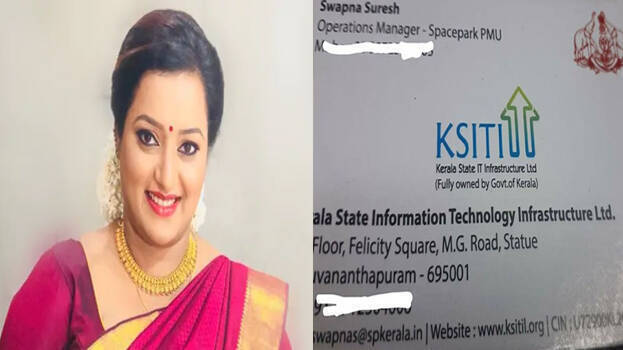 THIRUVANANTHAPURAM: Kerala government's emblem and official phone number on the visiting card of gold smuggling case accused Swapna Suresh!

Negating the government's claim that she is a contract employee in IT department, K S Sabarinath MLA has released the image of her visiting card through his Facebook page.
The remark he has added to the post is : "Just see the visiting card of a person appointed on high salary in Operations post at the behest of PricewaterhouseCoopers Pvt. Ltd, for Kerala government's Space Park Project.

The government's official emblem, official email ID, official phone, a palatial office in KIIFB building opposite to the Secretariat… With all this, they are saying she is a contract employee!"
Meanwhile, PriceWater Coopers have denied the allegations. According to them, Swapna was only a resource person of the company for a short period.