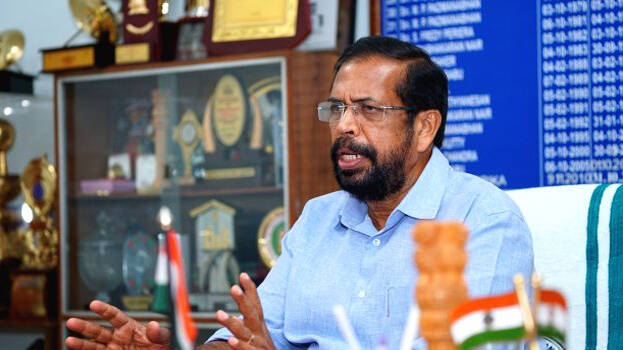 THIRUVANANTHAPURAM: The triple lockdown which has been imposed in Thiruvananthapuram city has entered the fourth day. With the capital city reporting an increase in the number of coronavirus cases through local transmission and fishing village Poonthura emerging as a super spread area, the authorities have stepped up the vigil. In an interview with Kerala Kaumudi Online, opened up about the Thiruvananthapuram Corporation's efforts to contain the spread of the virus and the public's response.

As the triple lockdown enters its fourth day, how has the public cooperated so far?
It has been four days since the triple lockdown has been imposed in the city. The public has fully cooperated with us in the fight against the pandemic. Only certain areas like Poonthura are witnessing super spread and we have taken proper measures to contain the spread in those areas. The health department, police force and commandos have taken necessary measures in Poonthura. Considering the fact that many of the fishermen might have to go up to Tamil Nadu for trawling, we have decided to temporarily ban trawling in Thiruvananthapuram district. No one will be allowed to go past the border. We will be distributing 5kg rice among the fisherfolk from today onwards.

Can you explain the disinfection process that will take place in every house in the city on Friday?
As the mayor of the city, I am urging the people to take some time on Friday to disinfect their houses and premises. They can do it by mixing 6 t-spoons of bleaching powder in 1-litre water and clean the premises using this solution. The corporation's disinfectant team will take care of the disinfection process in all public places and other areas. We would also like to request the people to stay safe by remaining in their homes. We need their full cooperation to bring the situation under control.

Any decision on extending the triple lockdown in the city?
We have not taken any decisions so far. Any decisions regarding the extension of triple lockdown will be taken after a discussion between the Health department and district administration. We can take a call only after analysing the situation till the last minute of the triple lockdown. If the situation demands an extension, then we will have to extend the lockdown as the safety of the public matters the most.