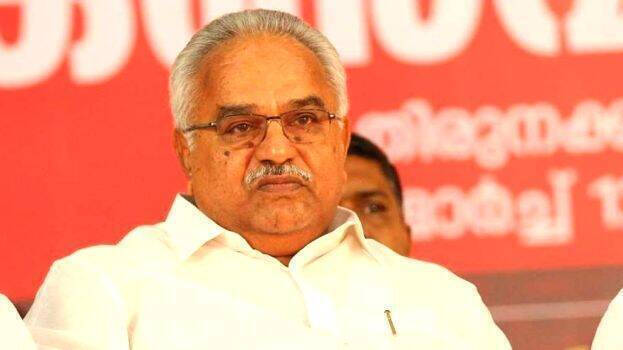 THIRUVANANTHAPURAM: "I had said that Kodiyeri should read Kerala history of 1965. I don't know whether he has read it or not but the chief minister should not have commented on that during his official press conference. The chief minister became a former party secretary for some moments," these were the words of CPI State secretary Kanam Rajendran, who was reacting to the chief minister's comment the other day.

Kanam, on Thursday, gave this reply to the CPM, reading an article written by EMS on the election of 1965.
"In 1965, the CPM didn't contest alone in election. I don't think the CM is not aware of the election history of Kerala; he might have feigned innocent about it," he added.

Referring to gold smuggling case, Kanam said it is important to find out the sender and receiver of the diplomatic baggage containing gold. "Let the Central agency investigate it. The State government is ready for any kind of investigation," he said, adding that Solar and Gold smuggling are different.

Kanam said he didn't want to talk on IT secretary as he is already under suspension. "The CPI has full trust in the government. The government graph will not grow every time. We move on always by correcting mistakes.

The government appointments should be done in a transparent manner and that has been the CPI stand," he said.